Bio
Having honed his production working alongside the likes of Keith Richards and George Martin at Le Studio Morin Heights just outside of Montreal, Canada, Glen has since worked with everyone from The Ramones to the Beach Boys and Nashville Pussy, always with an eye to capturing the true essence of the artists he works with. His production of Gwar's Phallus in Wonderland DVD was nominated for a Grammy in 1992 while his groundbreaking approach to producing Voivod's iconic Nothingface album in 1989 is now universally recognized and applauded as a seminal event in the history of heavy metal. His remix and mastering of U2's epic performance at Boston's Orpheum theatre while on the War tour has been a staple on XM Radio for well over a decade now, while the re-mix/mastering job he did of a classic 1987 Rolling Stones live performance for Clear Channel, all done working with the original multitrack analog masters, serves as testimony to Glen's unique gift for preserving the integrity of his artists original musical visions. Celebrated for his exceptional ability to work an old school room in a new school environment, Glen is expertly adept at incorporating the analog approach to sound recording with Pro Tools while bringing the entire process to a new level, to the current digital world order. Some of the artists he's been involved with: Voivod with bassist Jason Newsted (formerly of Metallica), Foo Fighters frontman and former Nirvana drummer Dave Grohl's project Probot, The Ramones, The Steve Miller Band, David Bowie and more www.glenrobinson.com.

Quotes
---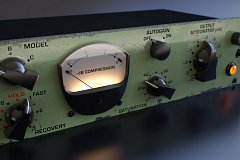 Royal Compressor is a beast! Living on my drum buss, pure power!
---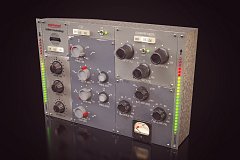 UniChannel is a god sent from analogue heaven. So many useful options. It has all my favourites, the mojo control is Epic!
---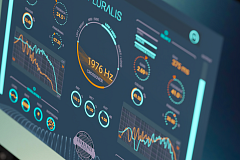 Pluralis, Takes a delay plugin to a whole other level; the dimension, feedback filter, and mid-side: Super wow factor!
---
---