Bio
Link is a Taiwan-based content creator known for his educational videos on YouTube covering topics such as music production, theories, and FL Studio tips. On Bilibili, a video-sharing platform in China, people know him for his thought-provoking, minimalist animated short films featuring original soundtracks.

Before this, Link was a self-taught musician. He eventually left his computer science degree to study at a Canadian audio engineering school (OIART), where he refined his audio-visual techniques. After graduating, he applied his knowledge in stage visuals and sound systems to help set up numerous concerts and speaker events all around Toronto while continuing to moonlight on publishing several music albums.

As a full-time independent musician and filmmaker, Link aims to create a passion for music and make education more accessible. He blended his music with his passion for philosophy to bring about calm and appreciation for minimalist art.

Quotes
---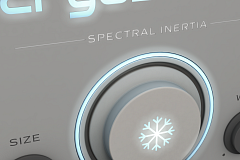 I love the easily automatable controls in Cryostasis. It's such a great tool to use to design fresh new effects or some cool effects you might have already heard in songs and films. The possibilities are endless when you can freeze time!
---
---