Mix voiceovers instantly
If you are a video-maker, podcaster, or broadcaster or create audiobooks, you simply need to mix human voice with background music. That can be a time-consuming pain. Unless you use VoxDucker, which can automatically suppress the backing track in three different ways to get the most natural feeling in a blink of an eye. And it's not just voice-overs you may need a mighty ducker for. Think about drums and bass. And more. Just value your time and mix with VoxDucker.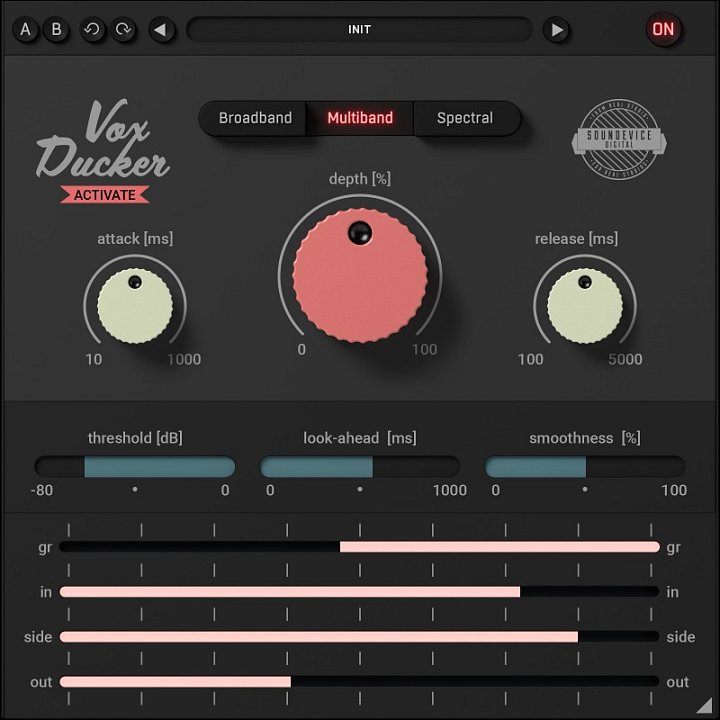 ---
Fast and Flexible
VoxDucker has been extensively tested in multiple scenarios and pre-set so that in most cases, you only need to use the depth control to set the amount of ducking for perfect results. However, if you want to dig deeper, the plugin offers a huge amount of control for you to fine-tune the ducking.
How it works
Place VoxDucker on the track you wish to duck, this will typically be the backing music and route the voice into the plugin's sidechain input (see your DAW docs for routing). VoxDucker will now listen to the voice tack and duck the music out of the way, keeping the main focus on the voice.
Multi-Mode
The plugin features three types of ducking to choose from, each offering varying levels of transparency, preserving more of the ducked signal by focusing the ducking on frequencies present in the sidechain signal. You can easily switch between them to find which mode is the perfect fit for your situation.
Visual Focus and Feedback
The plugin's GUI is minimal yet informative, allowing you to focus on the most important controls. The extensive metering section gives you visual feedback on the amount of ducking and levels of the Input, Output and Sidechain signals.
Dream Team
VoxDucker and Voxessor make the perfect partnership. Simply place Voxessor on the voice track and VoxDucker on the backing track; the two will work perfectly together. The result is a well-balanced mix that preserves as much of the backing as possible for maximum impact while simultaneously delivering a clear and focused voice that takes centre stage.
Not only Voice
While VoxDucker is primarily designed to work excellently on voice-over and vocals, it can actually be used on any audio type. You can use it to duck bass when the kick sounds or duck rhythm guitar when the lead sounds, all using the selectable modes.
Hassle-free software protection
No iLok, no dongle nor internet access is required for activation. Our software uses licence files to activate your software. You can freely use the purchased software on all your computers as long as you are the user.
Realistic 3D yet flexible GUI
The photorealistic graphic user interface of the plugin gives you the feeling you are touching the real hardware. But it easily adapts to your needs. You can always drag the arrow in the bottom right corner to change its size - make it smaller to save valuable screen space, or enlarge it to make it easier to use.
FREE 15-Day unlimited trial
All the descriptions are nothing compared to putting your hands on the plugin. No saving limits. No noises. No boundaries. Engage the plugin in your project for real and fully exploit its powers for two weeks.
64-bit audio quality at ANY sampling rate
The plugin provides the maximum audio quality you can get. It uses internal 64-bit audio processing and can handle any sampling rate. 192 kHz or even higher.
Smart bypass
The intelligent way our plugins manage bypassing ensures that you don't get any clicks or harmful noises when automating the parameter. It also compensates for latency ensuring that the bypass states are perfectly in sync with each other.
Intelligent sleep on silence
This plugin intelligently detects whether it makes sense to perform processing at all. And if not, it temporarily turns on sleep mode. In such a state, it requires virtually no CPU at all to save the computing sources for other processes.
Free-for-life updates
Our plugins never get obsolete. We keep track of the current operating systems and DAWs. And you may always update to the most recent version for free. Without paying a cent, a penny, or whatever currency you prefer.
Intro Video Example
Rain in Spain
Drums and Bass
Synth and Lead
Mix
VoxDucker Vox Intro video example Spectral

VoxDucker Vox Intro video example Multiband

VoxDucker Vox Intro video example Broadband
VoxDucker

Powered Artists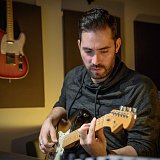 "VoxDucker" is the perfect compliment to the "Voxessor" plug-in. I love how they team up to handle a simple and vital job: to create a clear and transparent ducking effect between one source and another. Ideal for podcast and VO, this will get any bedroom or seasoned podcaster up and running in seconds flat. "Voxessor" will make your narration sound PRO while "VoxDucker" will attenuate any and all background music". P.S I use "Voxessor" on singers quite a lot to get a thick sound. Its sounds impressive. Download a trial today.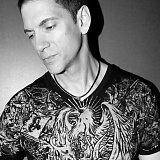 Voxducker does what it's supposed to do & extremely well... I highly recommend it!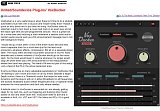 date: 15 May 2023
It turns out there are so many adjustable parameters on VoxDucker that I'm starting to use it more and more on all my mixes.