Bio
Peter had his first release in 1990 on the RHAM! Records label (Liverpool, UK) under the artist name 'Doggy'. This was the acid house track 'Psyche' (B-Side 'Dog Food') which achieved success in the UK dance and indie charts, with positive reviews in the UK mainstream and independent press.
Through the 1990s Peter produced songs for Nintendo ('Take The Challenge') and completed remixes for a number of artists under the 'Doggy' name. The most successful of these remixes was 'Cokane In My Brain (Raggarave Mix)' by Dillinger for Island Records (UK chart position 54). Other notable remixes included 'I Got It (Aquatronic Mix)' by Raise (featuring Veba) which was a significant club hit in Florida, USA.
In September 2015 he began a collaboration with Wolfgang Flur (ex-Kraftwerk and Yamo), resulting in the track 'Beat Perfecto'. The Moonraider live show supported Wolfgang for his Musik Soldat performance in London in the same month (with a radio interview earlier in the day) and also in Manchester. In February 2016 he opened for Ulrich Schnauss live in Hebden Bridge, and in March 2016 shortlisted for the B-Side Project awards at Metropolis Studios.
In early 2017 the PlayStation VR game 'Polybius' was released by Sony Entertainment, featuring 8 of Peter's tracks.
Quotes
---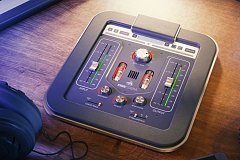 FireCobra is wonderfully warm - dramatic in a subtle way. No hint of artificiality at all - and as close to vintage hardware as I've heard from this kind of plugin.
---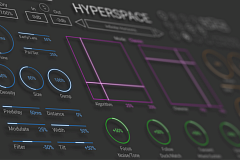 Wonderfully intuitive and creative, Hyperspace gives me control over reverb nothing else comes close to. Great for totally transforming sounds in weird and interesting ways.
---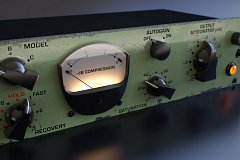 It's been done many times before, but this one nails it. A fantastic emulation and the saturation control works wonders. Will rapidly become your 'go-to' compressor. I love that compressor... it's brutal.
---
---