Zardonic: The creative process
An interview with a UP powered producer
On top of having an extensive touring history around the world, playing hundreds of high-profile gigs and festivals, the artists Federico has collaborated with or remixed are many and varied, including The Unguided, Fear Factory, Impaled, Bullet For My Valentine, Blitz Union, Sonic Syndicate, Black Sun Empire, Celldweller, Dreamshade and many, many more. He has also had his music and remixes featured on TNT and NBC Sports, and he composed the soundtrack for SUPERHOT: Mind Control Delete, and contributed to the soundtrack of the fast-paced, futuristic racing game Redout 2, together with Giorgio Moroder, Dance With The Dead, and many more. He even appears as a playable character in the video game Warlocks Vs. Shadows!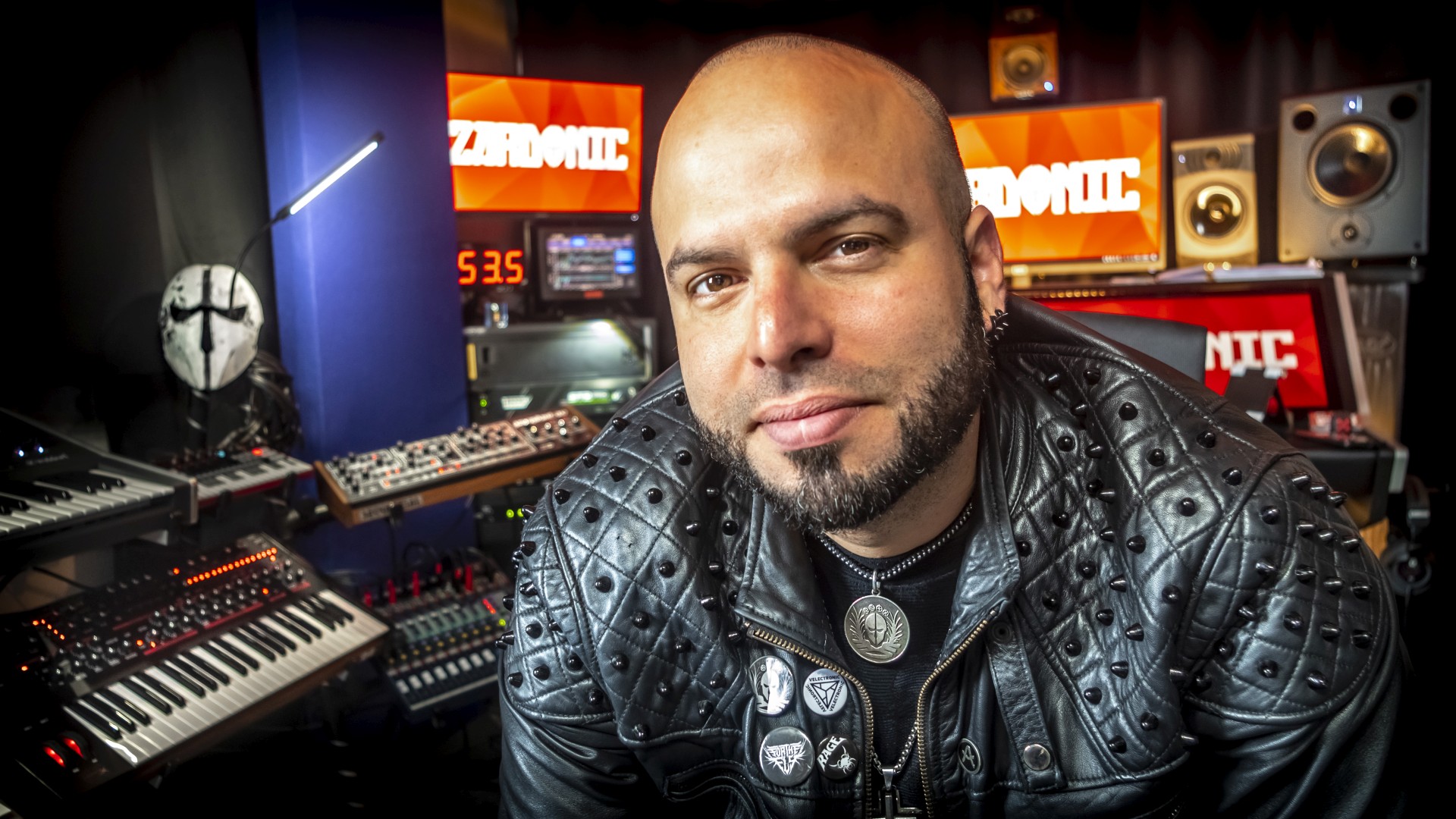 Here, Federico dishes out two decades' worth of advice, discusses his favourite plugins and gear, and also reveals how to make a business out of your music.

How did you start out in music production?
It was a natural process, as I had been drawn to music since childhood. Producing music eventually became my way to express myself. It started with mostly ambient, industrial and black metal projects, and then into Drum & Bass for my Zardonic project. These days, I also work as a remixer, composer, producer, and mix/master for other artists including Fear Factory, Bullet For My Valentine, Celldweller, DJ Hyper, Pop Evil and many others. I'm blessed to have good clients that trust what I do. They treat me well, I treat them well!
How did you become successful as a producer?
Success in music has just as much to do with music as it does with image, marketing and relationships. Most artists fail to understand that, and this is why they continue to remain underground. This is a business. Nobody is going to discover you if you're locked in a cave expecting to be praised for whatever genius you believe you have. If you don't go out there and hustle, you'll get nowhere.
What is your production philosophy?
Whenever I make music on my own or in collaboration, the result must always be epic. It has to make me want to get up from my chair and move or sing along. Or something that makes me smile, cry, or something that just makes me think. I let everything else follow its natural course. Sometimes, it's simple, sometimes, it's more intricate. I don't think too much about it as I like to focus more on how I feel about it.
Tell us about the gear in your studio.
Oh boy, I could nerd out on gear for days! My monitoring setup is a pair of Quested v2108 paired with a matching sub, then as a second pair, I've got the PMC result6. I've got a copious collection of analogue gear that I need to sort out at some point so I can start using it properly. Because of the way my current studio is setup, I can only take a few days dedicated to sound design and to sort of create my own sample packs, from which I then take elements to compose. Each of them will have a different tone and approach, which works for different things. See my full kit list below!
What's your DAW of choice?
#FLGang for life! FL Studio is the most widely used DAW for a reason. Nothing out there has a faster workflow!
Tell us a bit more about your favourite plugins.
I'm sad to say I was late to the Melda party. I always saw them but never paid enough attention to them. I figured they were great plugins, but I had way too many plugins to try anything new, right? Wrong! I was just finishing doing a remix with my man Pythius, who happens to be one of the Drum & Bass producers that I respect the most, and I found out that he was using a lot of them. From that, I realized that the MFlanger and MTurboReverb might well be the cleanest flanger and reverb plugins out there. When it comes to electronic music production, they're way more hands-on than others. And MFlanger is free! How cool is that?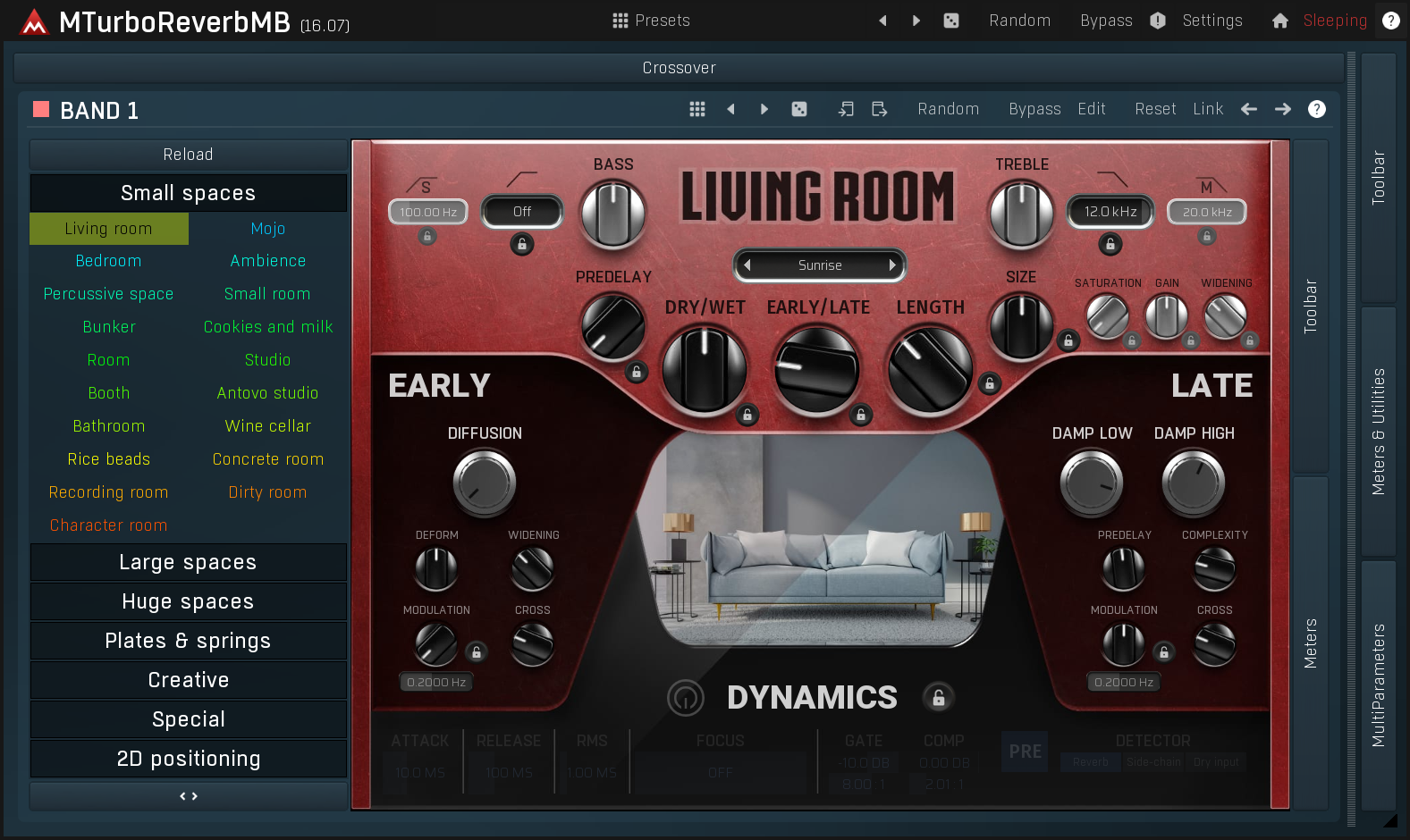 From UnitedPlugins, I absolutely loved the approach to delay that Pluralis has. What I like about UP is that their approach to your bread and butter tried and tested effects feels completely different from anything that has been tried in the past. The same goes for Cryostasis, which is another favourite, and Retronaut has made its way into several of my synth inserts, too. But my all-time favourite is the one I had the pleasure to work the most on, and that is Bitpunk. I may be biased because I worked on some of the presets, but it is precisely the kind of plugin I love to work with! Calling it a bit crusher doesn't do it justice. It's definitely much more than that.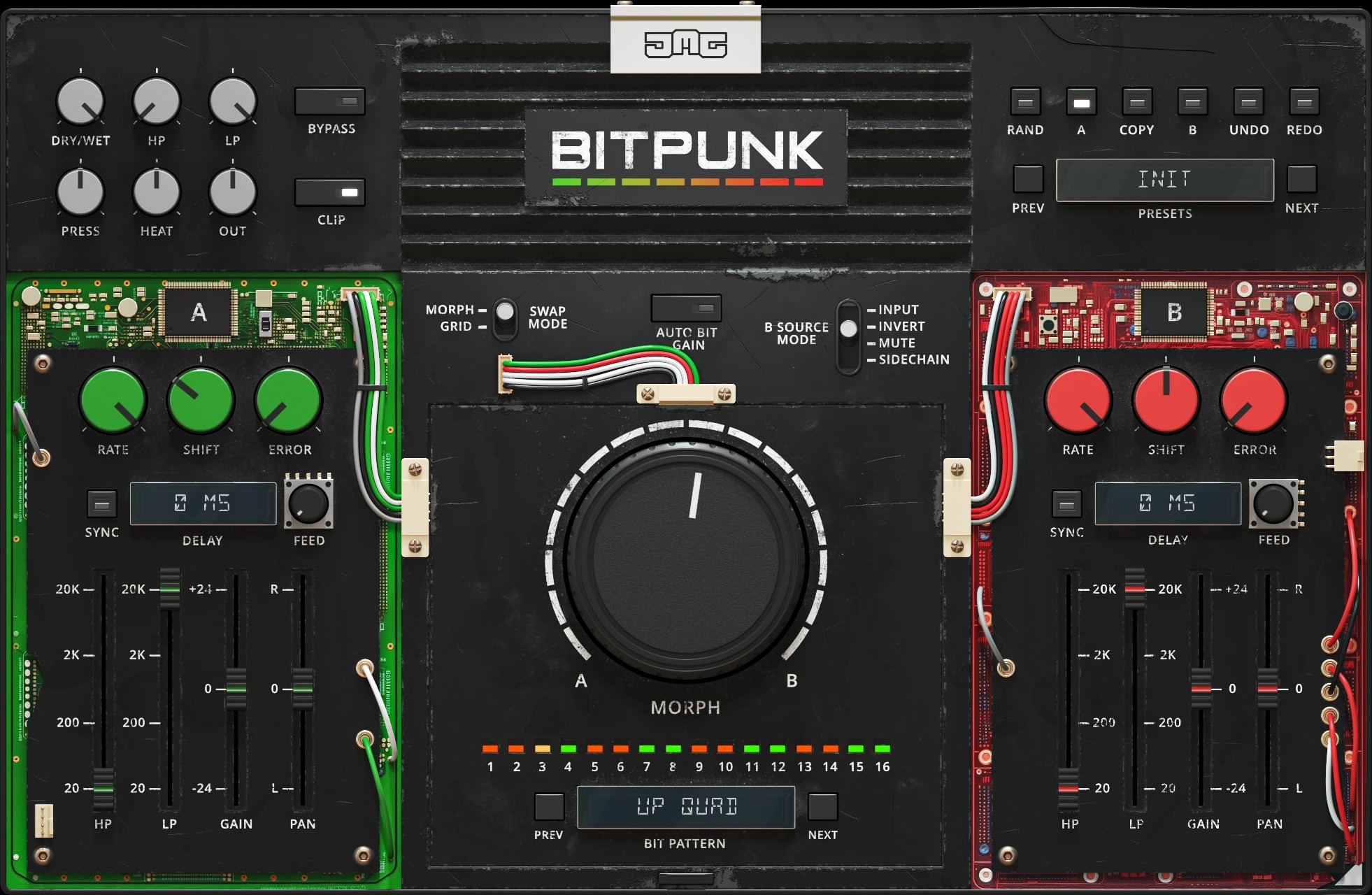 How do you tend to start a track?
It's pretty random and I don't have a specific approach. It is usually whatever inspires me first and then I build it from there. It can be a vocal, a riff, a bassline idea, or even some drums and then I just fill in the gaps. I do like to have a motif though, so usually that's what I look for first. Then, everything else happens naturally.
Do you have any advice on finishing tracks?
There's no such thing as a finished track, there are only released tracks. One thing that helps me is just letting go of a track even if I'm not fully satisfied with it, because the truth is, I never will be. The best I can do is give my very best at that point in time. Later, I will learn new things, and I will apply them. I can't go back and produce my older releases again, but who knows? Maybe I'll release some of these new versions next year for my 20th Anniversary.
What's on your gear wishlist?
There's literally no more gear on my wishlist. I'm too focused on buying my own property so I can finally build my dream production room. I simply can't justify having any more gear.
How do you approach working with other artists?
To avoid classic ego issues, I give full creative freedom and control as long as they let me do the same. I discovered this was the best way to work when I started collaborating with Counterstrike. They would give me an idea, I would work on it, then send back the stems and they would finish it and release it and maybe I could give one or two bits of feedback on it. In other cases, it was the opposite. Sometimes you have to learn to relinquish control, so usually, I work with people who are mature enough to know when to let go. If I am working on an album that is not my own, I let them make the final decisions. That was the case with Fear Factory, for example. But when I am asked to do a remix and turn something into my own, then I have full control. And I'm OK with both. We gotta remember this is just music. You're supposed to be having fun with it!
What advice would you give to anyone looking to have a career like yours?
Put yourself out there. Show your art. Show your face. Show what you can do. Be bold and loud about it. If you don't feel you're good enough at something, then go and find where you can learn to improve your skills. Then do it again. It's a constant process. Eventually, as you put yourself more and more out there and you slowly prove yourself, your music will start to have more value. Go to conventions, meet people, make friends, have a beer, and then suddenly you realize that you're sitting down with someone you can also learn something from, and that's how you keep the ball rolling.
And any advice on making money with your music?
When I make music, the creative process focuses solely on the music. After the music is done, that's when you jump in and start thinking of all the possible ways to milk out as much money as possible from it. Sync licensing, collaborations, co-production work, or putting together a performance that you can get booked. You need to have the right mindset for it. If you don't like money, and if you think money is some sort of evil entity that you should avoid, then you're going to remain underground and proud. Once you have money, though, don't forget to share. Because there's no better way to earn money than to help other people make money. But these days, unless you're living with your mom or you've inherited your own house and have little expenses, being underground is not a luxury you can afford.
What else do you have planned?
Right now? Dinner!
Federico's full kit list is as follows: Norand Mono, Hana Synth, Sequential Prophet 10 Rev4 desktop, Sequential Pro 2, Access Virus TI2 Polar, IK Multimedia UNO Synth Pro Desktop, Waldorf Quantum, Moog Theremini, GRP Synthesizer A2, Arturia Minibrute, Polivoks Pro Desktop, Novation UltraNova, Moog Subsequent 37, Bastl Instruments BitRanger, PWM Malevolent (LOVE this thing!!), Korg Monotribe, ARP 2600M, Arturia MicroFreak, and a whole station of devices from Error Instruments for all my glitch/noise needs being sequenced by a Korg SQ-1. Then, the cherry on top is my pedalboard with things like the EHX Metal Muff, Decibelics Angry Swede (the most PERFECT clone of a Japanese HM-2 I've heard in my entire life), and a bunch of other cool stuff.