Bio
Following on from Porcupine Tree, and alongside a variety of guest spots with the likes of Tim Bowness, iamthemorning, Lo-Fi Resistance, Cosmograf and many others, Colin's unique and creative bass playing have lead him to collaborate frequently with a variety of like-minded and inventive musicians, including former Henry Cow multi-instrumentalist and reed player Geoff Leigh (as Ex-Wise Heads), Boston based ambient guitarist Jon Durant (as Burnt Belief), Estonian guitarist Robert Jurjendal, and fellow bassist Lorenzo Feliciati in the critically acclaimed bass duo Twinscapes, whose latest release "A Modern Approach to the Dancefloor" came out in October 2018 on the forward-thinking UK label Rarenoise.
Alongside Italian experimentalist Eraldo Bernocchi, Colin has recorded two albums with the genre-defying band Metallic Taste of Blood, and also played and recorded with avant-metal outfit Obake.
Colin has also collaborated with Ukrainian female vocal duo Astarta, recording an album of reworked Slavic folk songs and performing in both the U.K. and Ukraine.
Having contributed to his 2017 album "Magnetic", Colin also frequently performs live alongside renowned producer and musician Gaudi as part of the "Gaudi All-Stars Orchestra".
In 2015 he formed the band O.R.k. alongside King Crimson drummer Pat Mastelotto, vocalist Lef and guitarist Carmelo Pipitone from Italy's "anti-folk" favourites Marta Sui Tubi. O.R.k. have several European tours and three full-length albums completed to date, with the most recent release "Ramagehead" taking in the band's longest European tour to date.
Quotes
---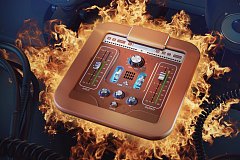 Yeah, the Firemaster is great.....super simple to use and great results!
---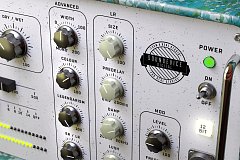 I really, really like the Verbum, it's a nice interface which encourages you to fiddle and experiment. In fact I've spent waaaaay too much time playing with it! For me it's another time hole.... processing Drum/percussion loops, pads, textures and ambient sounds and I'll find something new or inspiring quite easily.
---
---