Bio
Geoff is a former student of Joe Satriani, Geoff was featured in many guitar and lifestyle magazines such as Guitar Player Magazine, Guitar for the Practicing Musician, Playboy, Musikus, and Cosmopolitan.
Geoff has done more than 10 major world concert tours with his bands, sharing the stage with Duran Duran, Joe Satriani, the GoGo's, Nazareth, and Rob Zombie.
Currently living and performing in Europe, Geoff is working on finishing his 9th studio album release.
Quotes
---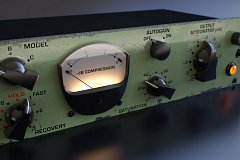 Smash it! Not for the easily offended! A vintage style compressor with extreme qualities, great for anything that you want to feature forward in your mix. I use the most extreme settings on your parallel drum buss!
---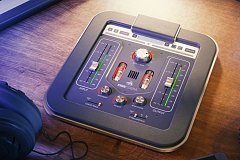 Crunchy tube-style distortion with a smooth grit. Perfect for subtle harmonic compliments, to extreme coloured effects. I use it on any track that needs that unique tube character.
---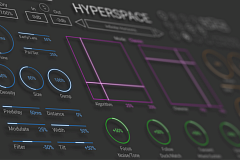 An all-purpose reverb and reflection engine with an easy-to-understand user interface. I like that I can control every detail of my ambient sound, including creating spaces that do not exist in the physical world!
---
---