Bio
Simon Andersson, born 1980, is a Swedish bass player, guitarist, songwriter, producer and composer. He's a multi instrumentalist in AudioPlastik (together with ex Frost* singer Dec Burke and Threshold keyboard player Richard West), bass player in Darkwater and songwriter/producer for Scarlet. Previously worked with artists like Pain of Salvation, Britney Spears and Johan Randén to name a few.

Quotes
---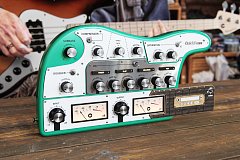 I've been playing around lots with QuickBass, and for the clean tones I think it's fantastic. Dialing in the subbass function does beautiful things to the low end.
---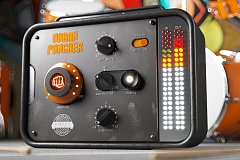 It does punch, that's for sure :) It lifts the drums quite a lot in the mix.
---
---