Introducing FireMaximizer
A new mastering plugin with a €90 discount
FireMaximizer is simply the most modern tool that provides your tracks with immediate volume and energy gain.
Easy operation
You can get to your desired boost within a few seconds. Just dial the drive knob and check which processor you want to use. The Clean function helps you lower the amount of distortion produced by the limiters.
Number of options
Four different maximizing algorithms let you use FireMaximizer on any material. You can choose whether to maximize using Clip, Saturate, Limit or Multiband modes. Or decide to blend all of them in any ratio.
For maximum precision, FireMaximizer can work in up to 16 times oversampling resolution and use the look-ahead function.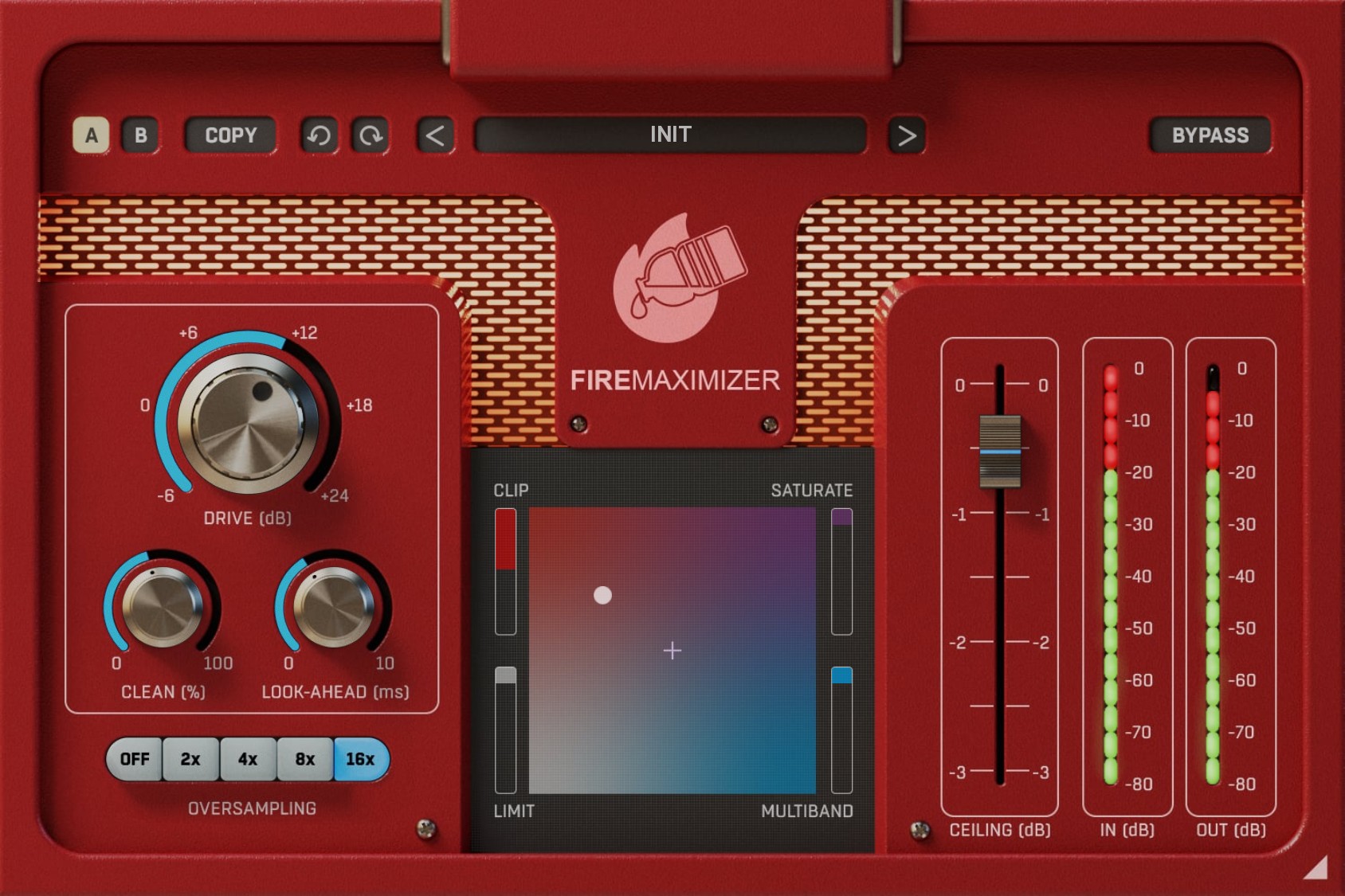 Don't miss the intro sale
FireMaximizer is compatible with most VST/AAX/AU DAW applications on both Windows and macOS. The price is set to €119. But you may grab the intro price €29 until February 18th. As usual, a 15-days fully working trial version will give you the full experience. It simply works. Try it yourself.
FREE with Ultimate Firesonic Bundle
Also, for a time-limited period, you can get FireMaximizer as a free present when buying the Ultimate FireSonic Bundle, which contains all FireSonic enhancers (FireMaster, FireCobra, FireCharger, FirePresser). Available only until the end of January.